Welcome to Firstlight Broadcasting Network

More About Firstlight...
The Firstlight channel broadcasts nationally 24/7 via the Freeview|HD (UHF terrestrial) network on Channel 26, via Freeview Satellite (also on Channel 26) and on SKY (Channel 206). The official launch onto the satellite platform took place on Saturday 17th September 2016 at 6pm; at this same time Firstlight celebrated its fourth birthday of bringing God's loving last day messages to the people of New Zealand. Now Firstlight has been on air for EIGHT years! Happy Anniversary Firstlight!

Firstlight is run by a team of dedicated volunteers whose mission is to proclaim God's love throughout New Zealand. Firstlight aims to broadcast the best selection of ground-breaking Christian programmes sourced from 3ABN, Amazing Facts, It Is Written and other international and local New Zealand sources as they become available.

While our programs are based on Christian principles, we believe the programme topics will be of great interest to the general public and not just limited to a Christian audience.

Please continue to help us with your prayers and with your financial support. We cannot keep your favourite Firstlight channel up on air without YOUR ongoing support!
Check out this week's Program Schedule to see what is showing and what is coming up on Firstlight.
We show a Christian film/documentary or an important interview on Saturday evenings at 7:30pm. This is usually repeated at 12 noon on the Wednesday following.
See below for some of the highlights for the week ahead on Firstlight.
---
Saturday

- 24th October

- 7:30pm

​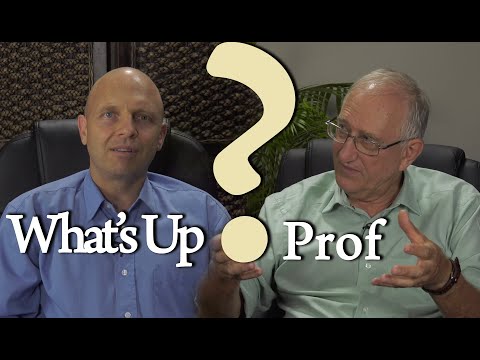 ​
New Normal, Human Enhancement


Walter Veith and Martin Smith
Walter Veith and Martin Smith discuss the new normal being advocated and how life might look after a vaccine has been developed for coronovirus.

Saturday 24th October at 7:30pm


Repeated on Wednesday 28 October at 12:00pm and Friday 30 October at 12:00am



---
Church in Your Home: An Invitation
If you are unable to attend a local church for Sabbath services you might like to join the growing Firstlight Viewing Family nationwide for our Saturday "Church In Your Home" programme. We warmly invite you to fellowship with us on God's Holy Day.
Join us every Sabbath for a special Spirit-filled blessing!
8:30am - Sabbath School for Children

10:00am - Adult Sabbath School - Bible Study Hour

11.00am - Main Sermon / The Divine Service
The line up for Sabbath 24 October 2020:
6:00am - The Prophetic Panorama - A review of Israel's History - In this series, Ps Stephen Bohr will focus on the Anti-Christ of Scripture. Who he is, when he rises and what he does.
7:00am - Steps to Life - Modern Idolaters - John Grosboll discovers the true definition of idolatry, and reveals that idolatry exists even in our modern age.
7:30am - Better Life Today - Viewers Stories Part 2 - Douglas Garcia & Sayuri Rodriguez talk about the power of God and show how nothing is impossible with God.
8:00am - Receiving the Word - Temptation Part 3 - In the last message of this series, Pastor Fred Dana explores Jesus's final temptation in the wilderness. Power, prestige, and possessions have seduced many an innocent victim.
8:30am - SABBATH SCHOOL FOR THE CHILDREN - A Day with the King - Natalee McLean and Cecily Harker teach children about the Sabbath, Pastor Rick Ferret leads out in the singing, and there is story time with Dr John Hammond. This week the focus is on "The Folly of Solomon".
9:00am - The Day of Judgment Explained - Pr Steve Wohlberg answers the following questions - When is judgement day? Who is judged? What is the standard? How can sinners be declared "Not Guilty!"?
10:00am -

Sabbath School (Bible Study Hour) - Education - Lesson 4 -

Join Pastor Doug Batchelor and Jean Ross for a discussion about Lesson 4 of the quarterly.

I

f you would like to prepare more fully for this study hour, you can download the lesson from the Sabbath School Net website - Lesson Archives. Or just click on this link and it will take you there.
11:00am - Cami Unlocks Bible Prophecies in 2020 - Is the Mark of the Beast a Chip, a Vaccine or Something Else? - Cami Oetman presents an intriguing study on Revelation 13 and the topic of the mark of the beast.
We invite you to stay tuned to Firstlight and sing along with the hymns that play between the programmes above!
Firstlight wishes you and your family a very blessed Sabbath in the presence of our Lord and Saviour, Jesus Christ.


---
Presentations this week...
---




The Ministry of Angels
Pastor Kameron DeVasher
Pastor Kameron DeVasher shows the importance of prayer, the work of angels and our work for God here on earth as His messengers.
Saturday 24 October at 5:00am
Repeated on Sunday 25 October at 9:00am,Tuesday 27 October at 7:30pm and Wednesday 28 October at 4:00am.
---


PRICKS OF GOD
Pastor Martin Smith
Pastor Martin Smith looks at tradition and social acceptance in contrast to the truths of God's word.
Saturday 24 October at 11:00pm
Repeated on Tuesday 26 October at 6:00pm and Friday 29 October at 8:30am.
---



FOLLOWING STARS AND SPIRITS
Pastor John Lomacang
Pastor John Lomacang talks about the demonic power in our world and the good news that one day soon it will be forever eradicated.
Saturday 24 October at 12:00am
Repeated on Monday 26 October at 7:30pm and Thursday 29 October at 6:00am.
---


THE INCREDIBLE JOURNEY
Pastor Gary Kent
JESSE OWENS GOLD MEDAL HERO

Pastor Gary Kent shares the story of Jesse Owens and shows how God can take unfavourable circumstances and turn them into a blessing.

Saturday 24 October at 7:00pm
Repeated on Monday 26 October 11:30pm and Friday 29 October at 7:00pm.

​