Welcome to Firstlight Broadcasting Network


8 years on air! Happy Birthday Firstlight!!!
More About Firstlight...
The Firstlight channel broadcasts nationally 24/7 via the Freeview|HD (UHF terrestrial) network on Channel 26, via Freeview Satellite (also on Channel 26) and on SKY (Channel 206). The official launch onto the satellite platform took place on Saturday 17th September 2016 at 6pm; at this same time Firstlight celebrated its fourth birthday of bringing God's loving last day messages to the people of New Zealand. Now Firstlight has been on air for EIGHT years! Happy Anniversary Firstlight!

Firstlight is run by a team of dedicated volunteers whose mission is to proclaim God's love throughout New Zealand. Firstlight aims to broadcast the best selection of ground-breaking Christian programmes sourced from 3ABN, Amazing Facts, It Is Written and other international and local New Zealand sources as they become available.

While our programs are based on Christian principles, we believe the programme topics will be of great interest to the general public and not just limited to a Christian audience.

Please continue to help us with your prayers and with your financial support. We cannot keep your favourite Firstlight channel up on air without YOUR ongoing support!
Check out this week's Program Schedule to see what is showing and what is coming up on Firstlight.
We show a Christian film/documentary or an important interview on Saturday evenings at 7:30pm. This is usually repeated at 12 noon on the Wednesday following.
See below for some of the highlights for the week ahead on Firstlight.
---
Saturday

- 19th September

- 7:30pm

​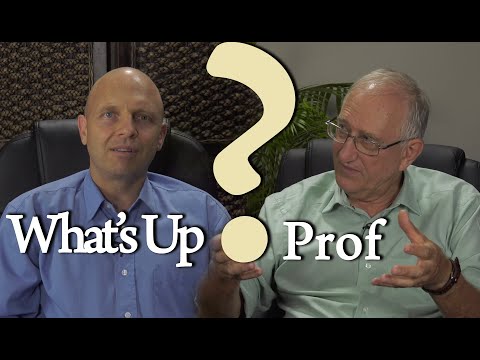 ​
The Great Reset, Donald Trump Prophecy and Kanye West


Walter Veith and Martin Smith
Walter Veith and Martin Smith discuss the unfolding of biblical prophetic events through the coming together of the economic, political and religious worlds

Saturday 19th September at 7:30pm


Repeated on Wednesday 23 September at 12:00pm and Friday 25 September at 12:00 am



---
Church in Your Home: An Invitation
If you are unable to attend a local church for Sabbath services you might like to join the growing Firstlight Viewing Family nationwide for our Saturday "Church In Your Home" programme. We warmly invite you to fellowship with us on God's Holy Day.
Join us every Sabbath for a special Spirit-filled blessing!
8:30am - Sabbath School for Children

10:00am - Adult Sabbath School - Bible Study Hour

11.00am - Main Sermon / The Divine Service
The line up for Sabbath 19 September 2020:
6:00am - The Prophetic Panorama - Protestantism's Prophetic Apostasy Part 2 - In this series, Ps Stephen Bohr will focus on the Anti-Christ of Scripture. Who he is, when he rises and what he does.
7:00am - Steps to Life - How to Treat Your Enemy - John Grosboll discusses the greatest character test of a disciple of Jesus, how to truly love your enemy.
7:30am - Better Life Today - Dealing with Depression - Charles Byrd and Dr Neil Nedley talk about the basis of depression and provide some methods to help overcome depression.
8:00am - Receiving the Word - Bearing the Cross Part 1 - You have heard it before, "Take up Your Cross." Discover with Pastor Chris Buttery what that really means.
8:30am - SABBATH SCHOOL FOR THE CHILDREN - A Day with the King - Natalee McLean and Cecily Harker teach children about the Sabbath, Pastor Rick Ferret leads out in the singing, and there is story time with Dr John Hammond. This week the focus is on "The Ark on the Move".
9:00am - Shelter in the Time of Storm - Oscar Sande presents a series on how to walk by faith, not by sight, when your circumstances become very difficult.
10:00am -

Sabbath School (Bible Study Hour) - Making Friends for God - Lesson 12 -

Join Pastor Doug Batchelor and Jean Ross for a discussion about Lesson 12 of the quarterly.

I

f you would like to prepare more fully for this study hour, you can download the lesson from the Sabbath School Net website - Lesson Archives. Or just click on this link and it will take you there.
11:00am - Cami Unlocks Bible Prophecies in 2020 - Does God Still Expect Sabbath Day to be Remembered - Cami Oetman shows the importance of the Bible Sabbath as a sign of God's creating and redeeming power.
We invite you to stay tuned to Firstlight and sing along with the hymns that play between the programmes above!
Firstlight wishes you and your family a very blessed Sabbath in the presence of our Lord and Saviour, Jesus Christ.


---
Presentations this week...
---




SURPRISING SECRETS FOR A HAPPY MARRIAGE
Charles and Karen Byrd
Charles and Karen Byrd share divine principles that bring happiness and success to marriages and relationships
Monday 21 September at 2:15am
Repeated on Tuesday 22 September at 3:00pm.
---


APPROACHING DOOM
Martin Smith
Martin Smith looks at the preaching and life of Jeremiah, who was hated, persecuted and called a prophet of doom and relates this to those who deliver the same message today.
Monday 21 September at 6:00am
Repeated on Tuesday 22 September at 12:00am and Thursday 24 September at 8:00am
---



CORONA CRISIS - A BIBLICAL PERSPECTIVE
James Rafferty
James Rafferty challenges us to examine ourselves and our lives, looking to Jesus and His word for direction now and in the future
Saturday 19 September at 11:00pm
Repeated on Monday 21 September at 1:15am and Tuesday 22 September at 6:00pm and Friday 25 September at 8:30am
---


THE INCREDIBLE JOURNEY
Pr Gary Kent
MARIE DURAND-IMPRISONED BY FREE

Gary Kent shares the story of a young woman, Marie Durand, whose faith was more important to her than her freedom.

Saturday 19 September at 7:00pm
Repeated on Monday 21 September at 11:30pm, Tuesday 22 September at 1:00am and Friday 25 September at 7:00pm.

​