Welcome to Firstlight Broadcasting Network

More About Firstlight...
The Firstlight channel broadcasts nationally 24/7 via the Freeview|HD (UHF terrestrial) network on Channel 26, via Freeview Satellite (also on Channel 26) and on SKY (Channel 206). The official launch onto the satellite platform took place on Saturday 17th September 2016 at 6pm; at this same time Firstlight celebrated its fourth birthday of bringing God's loving last day messages to the people of New Zealand. Now Firstlight has been on air for EIGHT years! Happy Anniversary Firstlight!

Firstlight is run by a team of dedicated volunteers whose mission is to proclaim God's love throughout New Zealand. Firstlight aims to broadcast the best selection of ground-breaking Christian programmes sourced from 3ABN, Amazing Facts, It Is Written and other international and local New Zealand sources as they become available.

While our programs are based on Christian principles, we believe the programme topics will be of great interest to the general public and not just limited to a Christian audience.

Please continue to help us with your prayers and with your financial support. We cannot keep your favourite Firstlight channel up on air without YOUR ongoing support!
Check out this week's Program Schedule to see what is showing and what is coming up on Firstlight.
We show a Christian film/documentary or an important interview on Saturday evenings at 7:30pm. This is usually repeated at 12 noon on the Wednesday following.
See below for some of the highlights for the week ahead on Firstlight.
---
Saturday

- 5 December

- 7:30pm

​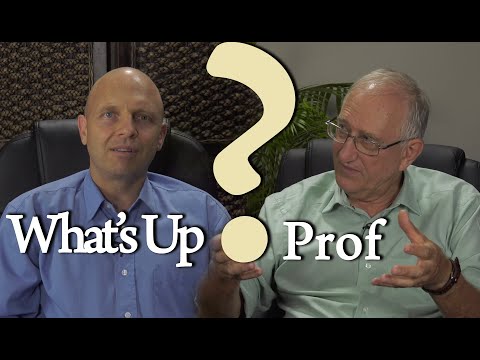 ​
The Return & Prayer March at the Washington Mall


Walter Veith and Martin Smith
Walter Veith and Martin Smith continue to discuss prophetic movements and look at how church and state are coming together.

Saturday 5 December at 7:30pm


Repeated on Wednesday 9 December at 12:00pm and Friday 11 December at 12:00am



---
Church in Your Home: An Invitation
If you are unable to attend a local church for Sabbath services you might like to join the growing Firstlight Viewing Family nationwide for our Saturday "Church In Your Home" programme. We warmly invite you to fellowship with us on God's Holy Day.
Join us every Sabbath for a special Spirit-filled blessing!
8:30am - Sabbath School for Children

10:00am - Adult Sabbath School - Bible Study Hour

11.00am - Main Sermon / The Divine Service
The line up for Sabbath 5 December 2020:
5:30am - The Prophetic Panorama - The Millenium - In this series, Ps Stephen Bohr will focus on the Anti-Christ of Scripture. Who he is, when he rises and what he does.
6:30am - Living His Life - Living Lawfully - Are you following God's law in your attitude as well as in your actions? Learn how the Ten Commandments exercise authority over our thoughts & then our behavior.
7:30am - Better Life Today - Touched by an Angel - Douglas Garcia & Sayuri Rodriguez share several stories that involve a "heavenly touch".
8:00am - Receiving the Word - Unashamed (Part 1B) - Discover how to effectively study your Bible with Pastor Chris Buttery.
8:30am - SABBATH SCHOOL FOR THE CHILDREN - A Day with the King - Natalee McLean and Cecily Harker teach children about the Sabbath, Pastor Rick Ferret leads out in the singing, and there is story time with Dr John Hammond. This week the focus is on "Jonah & the Big Fish".
9:00am - Bible Convention 2016 - The French Revolution - Elvis Placer examines some of the factors that profoundly shaped France in the centuries prior to and including the Revolution.
10:00am -

Sabbath School (Bible Study Hour) - Education - Lesson 10 -

Join Pastor Doug Batchelor and Jean Ross for a discussion about Lesson 10 of the quarterly.

I

f you would like to prepare more fully for this study hour, you can download the lesson from the Sabbath School Net website - Lesson Archives. Or just click on this link and it will take you there.
11:00am - Four Stages of the Sunday Law - Norm McNulty talks about the four stages of the Sunday law and the importance of giving the last day message with the Spirit of God.
We invite you to stay tuned to Firstlight and sing along with the hymns that play between the programmes above!
Firstlight wishes you and your family a very blessed Sabbath in the presence of our Lord and Saviour, Jesus Christ.


---
Presentations this week...
---




HOW DO YOU TRUST AFTER EXPERIENCING ABUSE - PART 1
Mike & Rene Lemon
Mike and Rene Lemon talk with Reema & Sanj Sukumaran about the impact of abuse and the power of God which can bring healing and forgiveness - Part 1.
Saturday 5 December at 1:30am
Repeated on Sunday 6 December at 7:00pm, Tuesday 8 December at 1:15am, Wednesday 9 December at 3:30am and Friday 11 December at 11.00am.
---



LYING MEDIA & THE DISHONEST PRESS
Diamond Garcia
Diamond Garcia shows how we are God's media outlet to the world and how He dispenses the heavenly truth through His people.
Saturday 5 December at 3.30pm
Repeated on Sunday 6 December at 10:00am, Wednesday 9 December at 5:00am and Thursday 10 December at 12:00am.
---

COVID-19 & MEDICAL EVANGELISM
Roger Seheult
Roger Seheult talks about Covid-19 and the role of the Medical Evangelist.
Monday 7 December at 8:00am

Repeated on Tuesday 8 December at 9.30pm and Friday 11 December at 11:30am.
---




THE INCREDIBLE JOURNEY
Pastor Gary Kent
Think Big

Gary Kent shares the remarkable story of Ben Carson, showing what God can do when we step out in faith and trust Him implicitly.

Saturday 5 December at 7:00pm
Repeated on Monday 7 December 11:30pm and Friday 11 December at 7:00am.

​